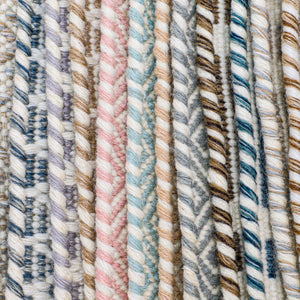 Gary Shafran
Over the past 40 years, L&M founder Gary Shafran has become a seasoned expert within the home textile industry. Gary's background is rich and diverse with experience not only working for manufacturers, converters, and importers, but even owning his own home furnishings retail store. Gary now operates L&M from his home on Johns Island, South Carolina with his wife Laurie and his beloved Golden Retriever, Archie. His son, Matthew, one of the namesakes of L&M, followed in his father's design footsteps, and now works as an Architect in New York City.
Contact Gary
Brian Kanter
L&M partner, Brian Kanter was born into the carpet business and is a true industry veteran. Before partnering with L&M in 2021, Brian spent over a decade working for the largest flooring manufacturer in the world, Mohawk Industries. After leaving Mohawk, Brian went into the family business as the third-generation owner of Kanter's Carpet and Design, a business his family has proudly owned and operated since his grandfather Louis founded it in 1948. At Kanter's, Brian has made it his life's work to develop programs to help designer's visions come to life, while simultaneously growing the business exponentially. Brian works out of the Kanter's showroom in White Plains, New York, and lives in Westchester, with his wife Jessica and their two daughters, Kayla and Leah.
Contact Brian
Christina Ruiz
Christina joined L&M in 2021 as the company's Operations Manager. With fifteen years of experience in the design industry, Christina has played a critical role in developing several high-end residential design companies. Christina now uses her industry experience to run L&M's customer support services and order management areas. Previously, Christina used her industry knowledge to build a successful textile sourcing company where she managed the manufacturing of custom textiles for designers.  
Contact Christina