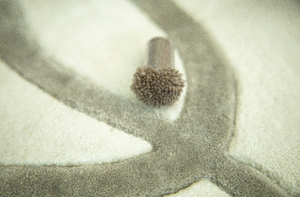 Since our humble beginnings in 2012, L&M has set a new bar for custom carpet design. Now a nationwide provider, proudly serving clients across the entire country, our founding dedication to service and the unparalleled quality of our goods remains our grounding mission.
At L&M, our approach is unique from thread to finish. We blend customization with convenience through our bespoke design services, custom sizing, quick production times and fast shipping. Our process is professional and streamlined with experts that cater to your unique needs every step of the way. To top it off, by removing the added layer of cost baked into retailer prices, and providing quotes directly, we are able to offer higher quality designs at much more favorable pricing than any of our competitors.
With two carpet industry veterans at the helm, L&M weaves personalization and care into each of our carpets to create the highest quality custom rugs in the market. 
Discover carpets, reimagined.